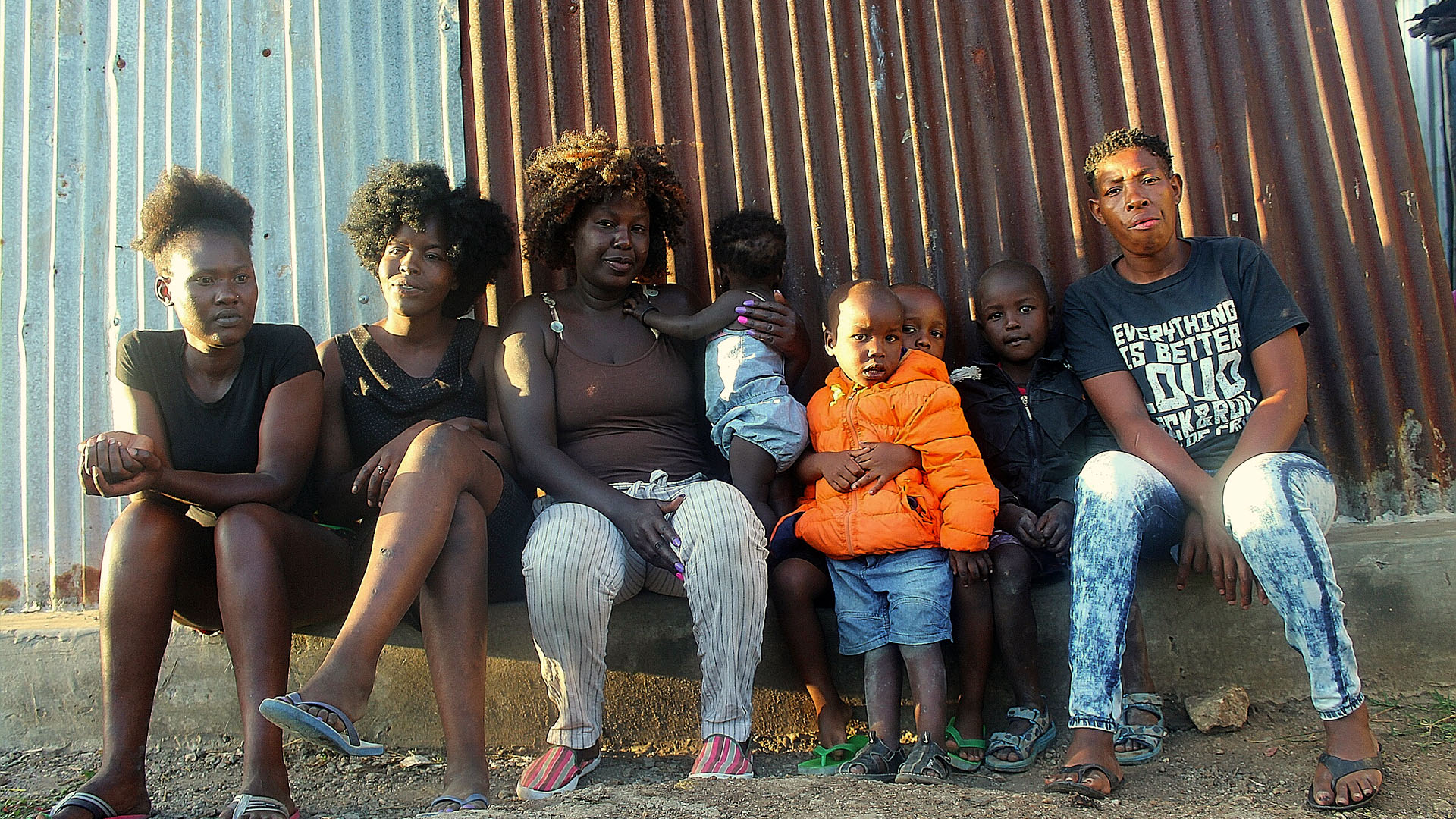 Mental Health in The Slum in the midst of Covid-19
Mental health among third-world countries is an issue that has remained unrecognized and unaddressed for a long time now. The issue of mental healthcare needs to be addressed urgently especially among adolescents and young women in Kenya. 
In Kenya, it is estimated that one in every ten individuals experience mental health challenges. Assessments point that 20-25 percent of outpatients looking for essential medical services in Kenya present manifestations of mental illness. Government insights show that in any event 1 in every 4 Kenyans has experienced mental health problems at one point in their lives. The mental health task force recently urged the Kenyan government to take mental health as a national emergency, an issue that is yet to be addressed but Kenyans remain hopeful. 
Many people are suffering from mental illnesses in the slums of Kenya yet they go largely unnoticed despite the slum carrying a majority of the population in the nation's capital; Nairobi. The most affected, in this case, are girls and young women living in the slums who suffer a lack of basic life necessities. A girl's basic needs such as sanitary pads and proper sanitation are vital, yet many parents or guardians living in the slums cannot consistently cater to these needs. With the emergence of Covid-19, the situation is, even more, tougher for girls leaving in the slum, and the numbers have doubled as told by Advella, a young lady who has devoted her life to empowering young girls in the slum.  Such girls end up falling victim to mental challenges like depression because they are struggling to meet their needs. Falling into depression predisposes these girls to challenges such as engaging in unhealthy sexual acts to meet their needs or getting into drug abuse, factors which may lead to challenges like early pregnancy and further exacerbate their mental health situation.
 After going through rough patches while leaving in the slums, Advella Waringa Waringu and her partner Ashford Njonjo Muiruru decided to open up an organization known as Advella Mental Health slum Care Foundation. This organization is responsible for offering Mental Health Support to girls who have been exposed to challenges such as prostitution, drug abuse, and early pregnancies following mental issues like depression.
Njonjo Says, "I have been championing mental health awareness since 2016, while I was doing my diploma in counseling psychology. I approached Advella Waringa and asked her if we could partner with her and start a foundation that will benefit or help rehabilitate our girls in the slum who were going astray in life by engaging themselves in prostitution, drugs, and unprotected sexual activities due to mental stress that is associated with the Slum. Advella was already accommodating young girls who were going through tough times in their lives. Since I had studied psychology specifically to help fellow Slum members it was not a hard thing to get it going,"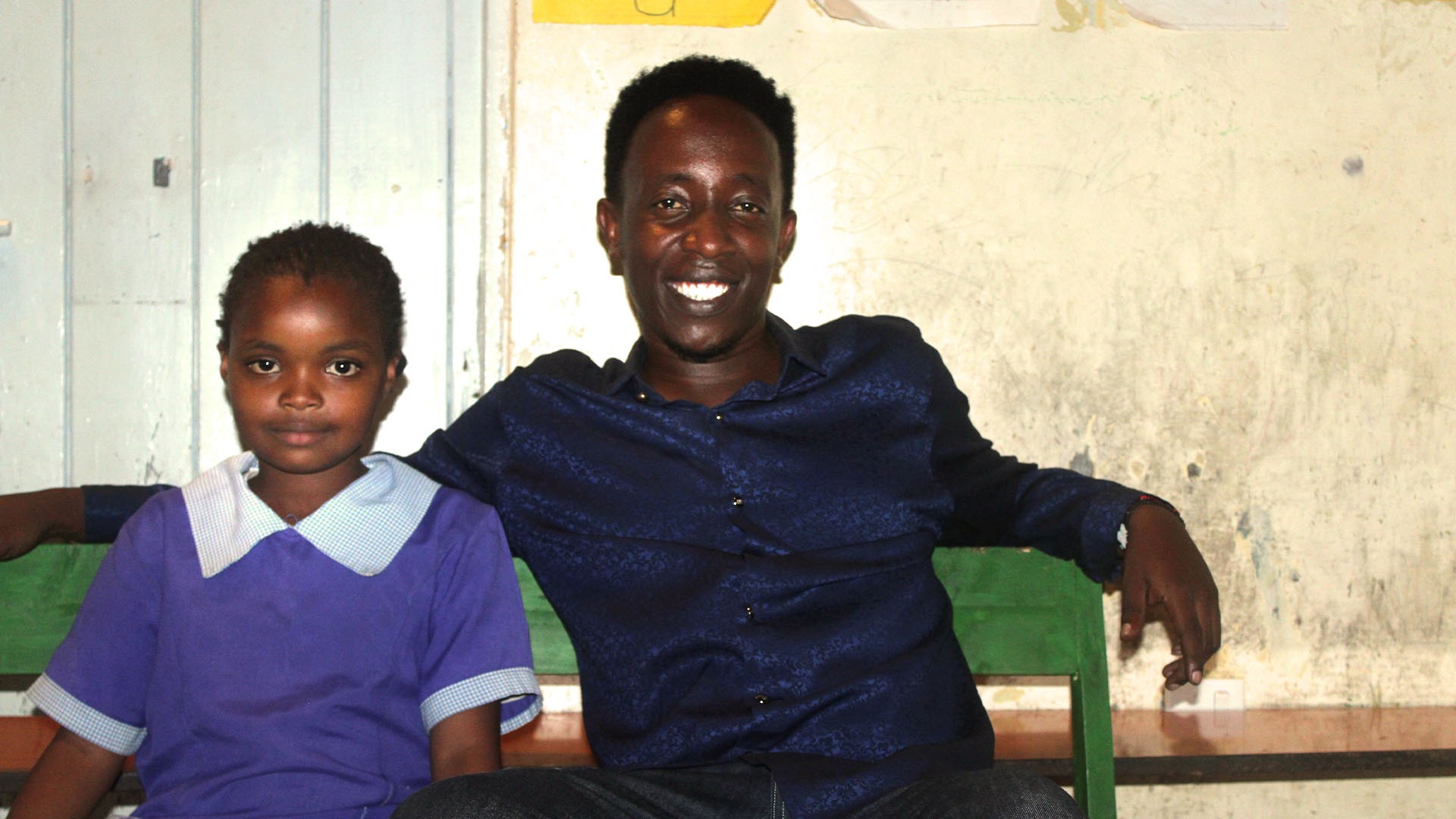 "I was born and raised in the Slum by a single mother who died when I was just 12 years old and I had to be raised in an orphanage. My mother was a generous person and a churchwoman. After she died one of the ladies in the church volunteered to take me to school but so many people from my area do not get the kind of opportunity that I got. This also helped me appreciate the value of women in our slum communities which most men in the slum do not get to see this fact. It was a woman who volunteered to take care of me when I had no one else to hold my hand. Life in the Slum is not an easy one and in most cases, it's more about survival. I have seen a lot of friends who were gunned down because of engaging in crime. I have also witnessed young girls jumping into early marriages just to escape the harsh poverty conditions at home and being pregnant while still teenagers. All these factors and, many more made me decide that I would do counseling and psychology to help the people from my Slum Community. Most of these people have no one to listen to them and the government does not give them great consideration either.
Over 80% of the youths in the Slum lack the resources to study to the tertiary level and a few are still reluctant to take basic primary school education despite this education being offered free due to absolute poverty and family issues. Many end up dropping at the secondary school level due to a lack of school fees. Education is the key to success, but what is expected of those who don't get the opportunity to join a school and get the adequate knowledge they need to succeed? This is the exact situation that most Slum-dwellers find themselves in.  They are pushed into frustrations and adopt undesirable ways of life due to mounting problems which lead them to depression and other mental illnesses.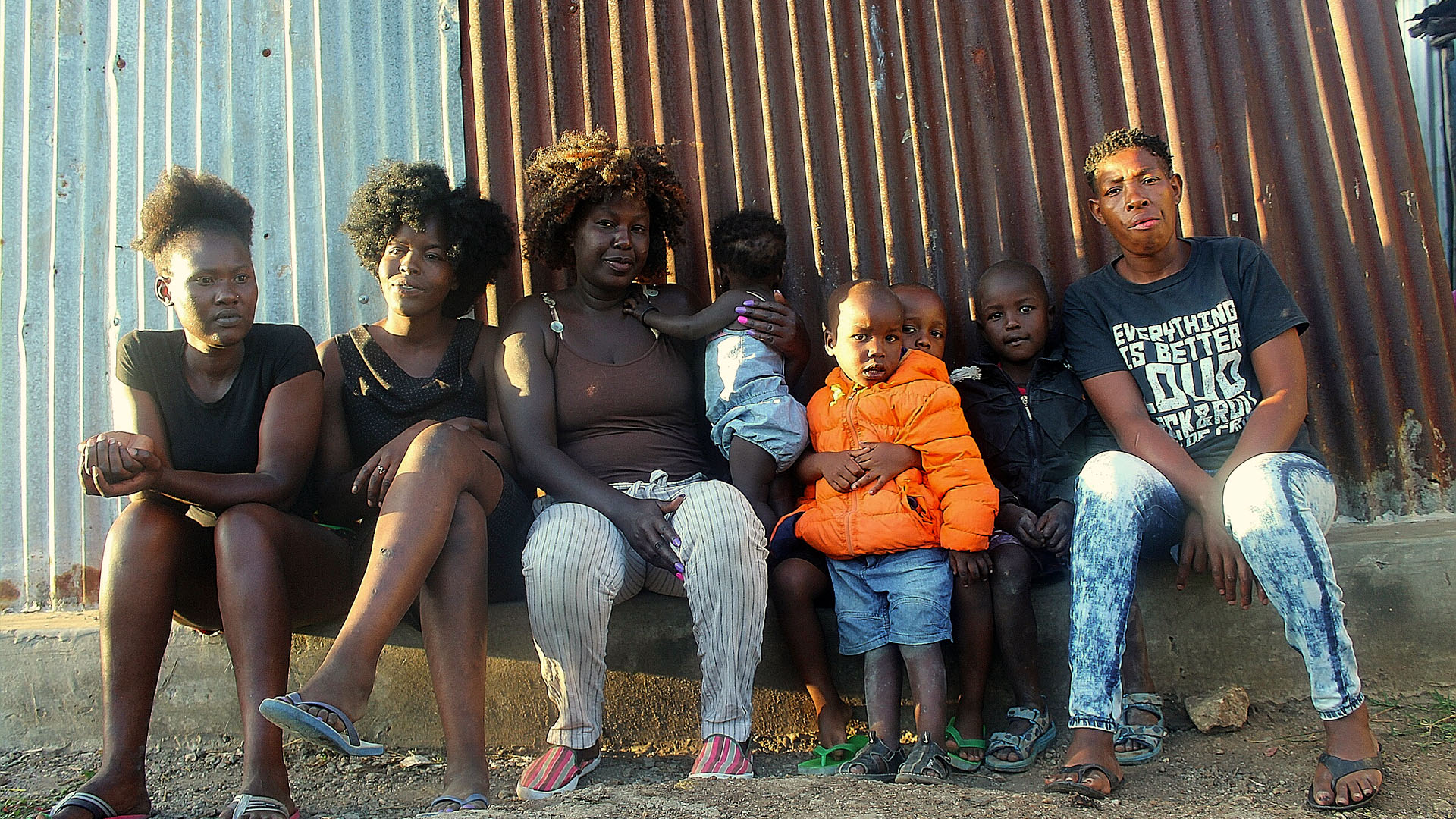 "The situation in the slum for young girls is often the worse since they have more necessities than women. With Covid-19 life has become more challenging for our girls since they have lost their jobs where they used to work and some of them are single mothers. Their young teenagers have been enslaved to participate in early unprotected sexual activities just to get basic needs like sanitary pads and other girl's needs. It was up to me to come to their rescue and give them education about sexuality, the effects of drugs, and how they can leave a meaningful life. The basic root of this problem is the lack of Education.
So I am trying to make sure that young girls go to school, I have sponsored 17 girls so far. It would have been my pleasure to help all of them but I am restricted financially. I am not employed but I have a small tour business known as Tafsiri tours that I usually organize trips, camping, and the little money I get goes into helping my community. The only way we can deal with stress and depression in the slum is to talk about mental health and provide some free counseling so that we can help them to believe in themselves and to know how to deal with stress and depression."
The challenges that I am facing as an Advella Mental Health Vice-Chairperson and as a Mental Health Advocate in the slum is lack of support because I am the only investor and counselor together with Advella and it is a big challenge but we are willing to walk our talk.
Advella Waringa's life history is a touching story. After losing her mother and her scholarship, she was forced to drop out of school at the primary level. She says, "My sister dropped out of school so that she could get into prostitution to pay for my school fees but I still dropped out of school due to the burden I saw I was giving her at a tender age. I later became a street child and was even abusing the drugs. A friend of mine came and told me there is a place where we can go and get fresh food so I went there because I had not eaten fresh food for quite some time now. I got pregnant after some time and a few years later my sister died of Tuberculosis and left me with her two kids to take care of."
A majority of the girls in the slum opt for prostitution due to the extreme poverty at home or lack of basic needs such as shelter, sanitary pads, and the situation is usually worse for the girls who happened to be early mothers with deadbeat fathers who chose not to take full responsibility after impregnating them.
"I was forced to do prostitution for some time to feed my now three children because I could not leave my sister's children on the streets. I later changed my life and now I am the chairperson of  Advella mental health slum care foundation which is responsible for giving mental help to female prostitutes and young mothers here in the slum. These girls need help and the only way to help them change is by accepting them as they are and trying to fit in their shoes. The teenage girl's early pregnancy sets her back psychologically and in her mind, she feels like she has lost all hope. So you need to give them hope, a listening ear, and a vision of their potential because they are still young."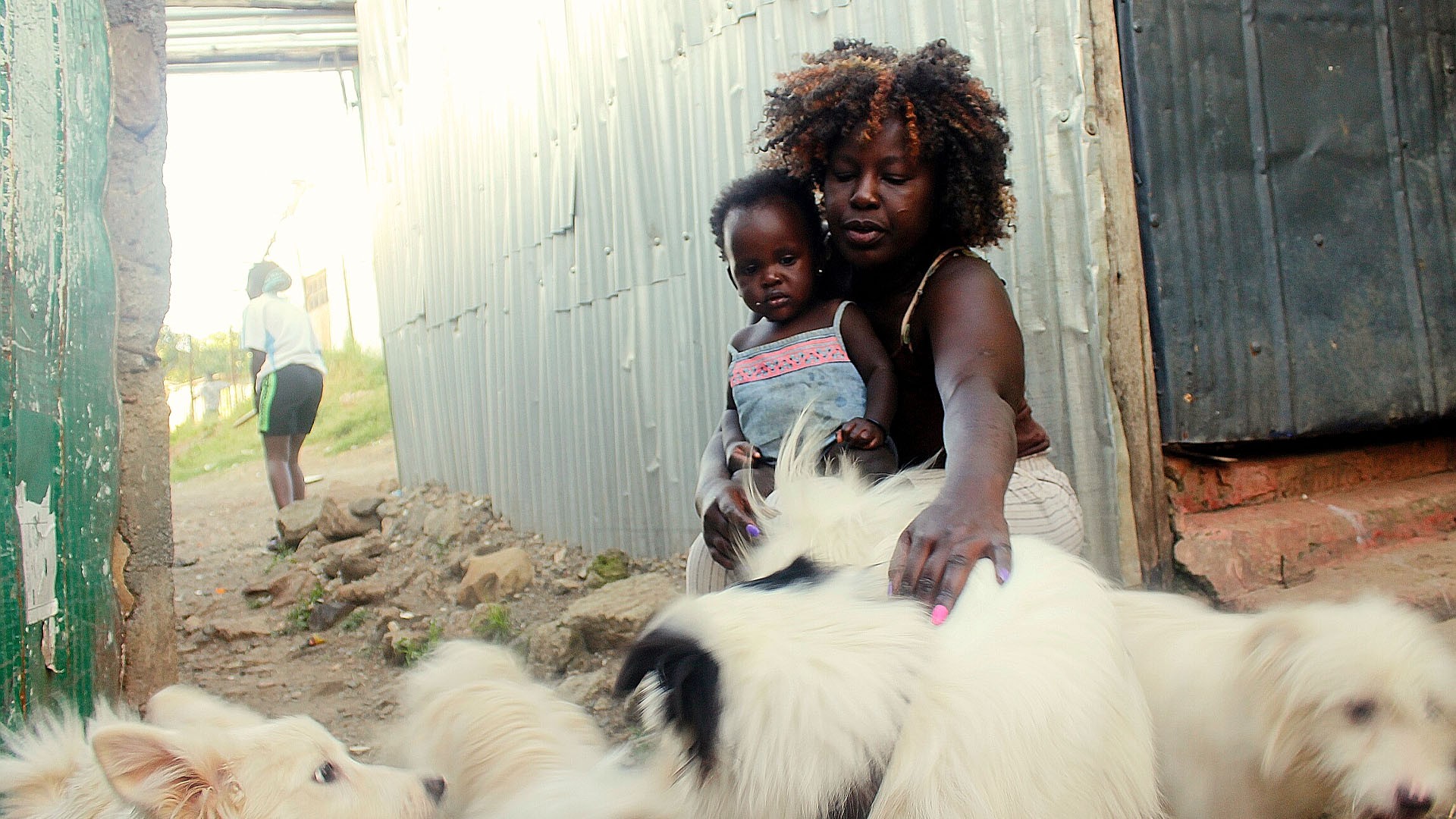 Advella explains that the common root of early pregnancy in the slum is deadbeat fathers, leaving most women to raise their children as single parents. When the girls grow up they are usually looking for father figures who just want their beauty and their body. They end up taking them, impregnating them, then running from their responsibility, and then the circle continues.
"This is a child who has given birth to another child and has no knowledge of how to take care of herself let alone the baby she has just given birth to. She gets depressed and starts using drugs because the reality of her life is too bitter to swallow. Later she joins prostitution feeling worthless and with no direction. Some of them come to me with a Sexually transmitted disease like gonorrhea and they have no idea why they are smelling. So these kids need guidance especially with the Covid-19 pandemic in the picture, but the government together with society abandons them and only takes matters seriously only after their death.
I have passed through all of those things and is only God who managed to help me so it is my responsibility to help these women and give them a second chance in life. Many people are depressed in the slum but they leave with their depression because they know no one will come to their rescue. They don't have people to teach them about family planning and you find girls as young as 18 years old with three children. So as Advella it is my responsibility to look after them, give them sexual Education, and a purpose to live. I make them feel like they are beautifully and wonderfully made."
Nancy Wambui is one of the few reformed prostitutes who Advella has played a big impact on reforming. She explains to me how her life has been a tough one to swallow. Nancy is a single mother of one child she got as a prostitute.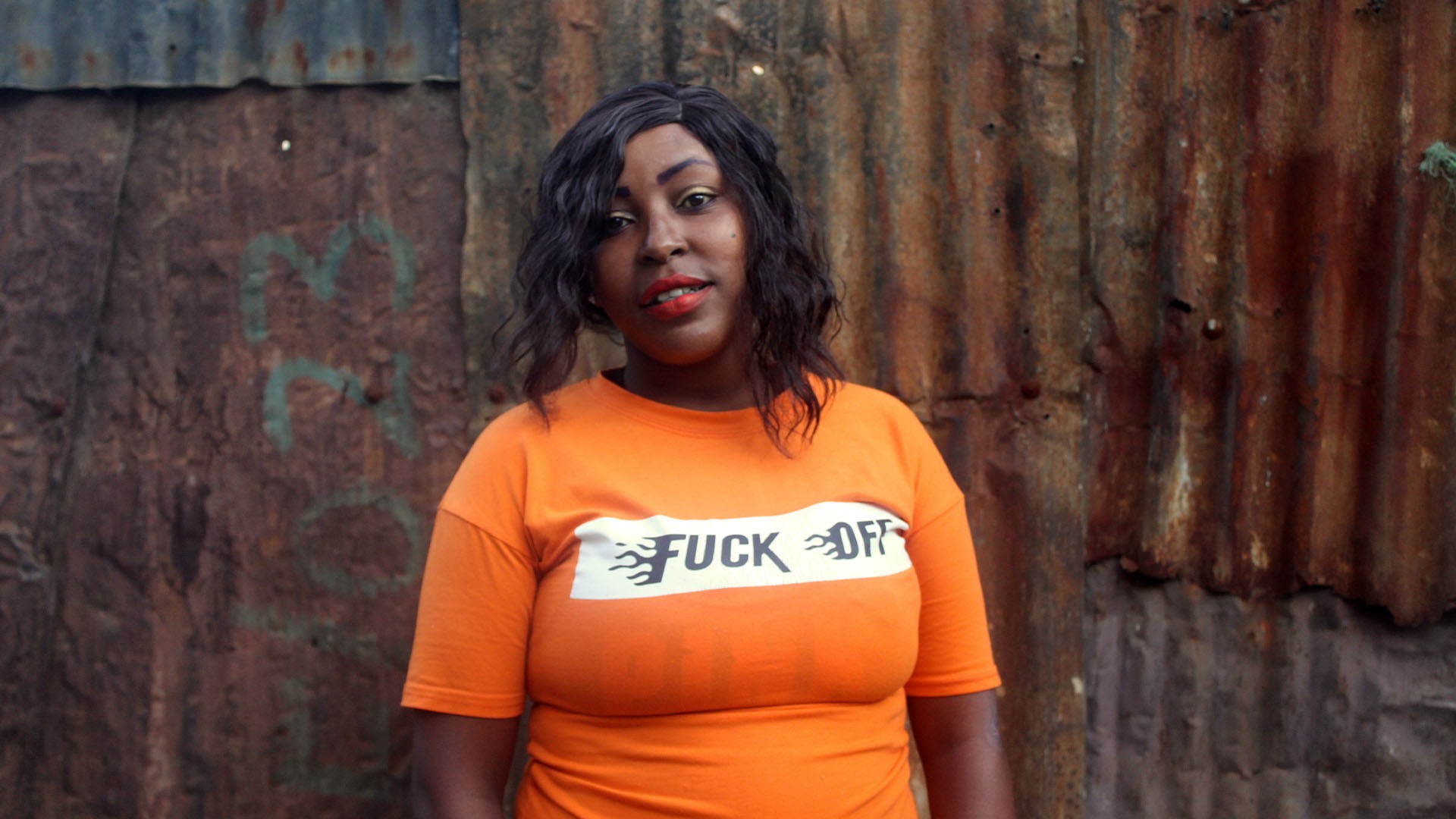 "I run out of my home due to the poverty situation that was there and I did not want to stress my mother more. She could not even afford to pay for my school fees and I dropped out of secondary school. There is a boy who took me in and started treating me badly after he had used me and gotten tired of me."
"I joined prostitution and later got pregnant but the father of my baby denied being responsible. Being in a tight situation, I prostituted while I was pregnant since I had bills that did not understand my situation. After delivering my baby I started using drugs and you could never find me sober as that was the only time I was not thinking about my problems. I could not commit suicide because my child needed me but I was depressed at that time. The situation was even tougher for me during this coronavirus pandemic as even my prostitution business had been affected due to the social distance policy implemented by our government and the health organization (World Health Organization). Advella took me in and what made her get through me is the fact that she was helping me without telling me to change. She was very understanding, gave me a home, and hope to go on with life."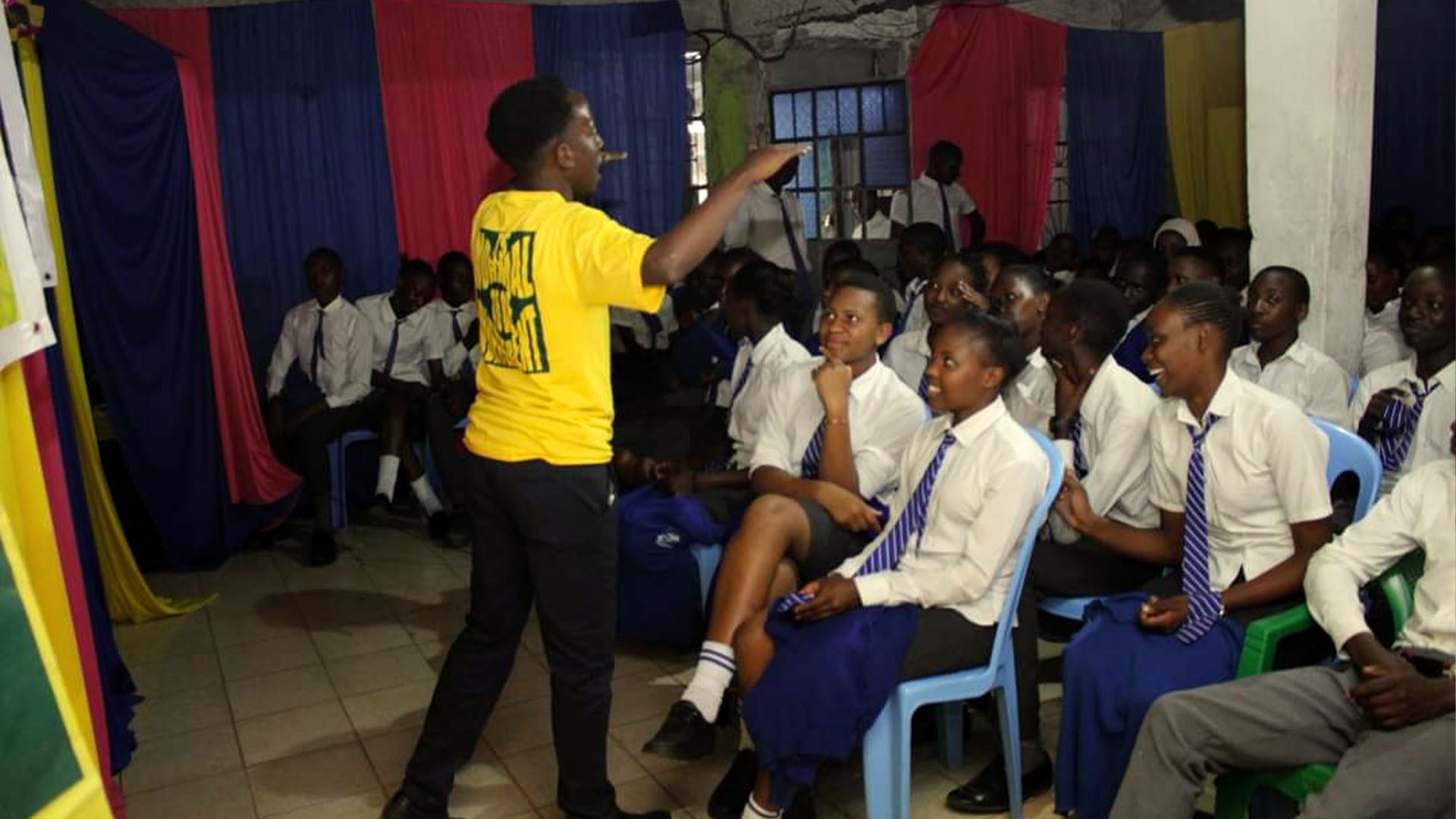 More organizations like Advella should be put in place to help in the fight against mental illness in the slums of Kenya. Advella Waringa Wanjiru and Ashford Njonjo Muiriru, are blessings and a big help to those who are suffering from mental Illness in the slum because they are seeing the unseen.
Written by
Mohammed Nyarigu